Discussion Starter
•
#1
•
Hey to all you adventure bike riders. I currently own/ride a 2013 K1600GT and an S1000R.
Some history...started riding two up with dad when I was 6 on his street bikes. First a Honda 750Four, then a BMW R75, then a BMW R90. I started riding dirt bikes when I was 8. Honda SL70, then a Honda XL175 when I got to be 12. Got a Suzuki GS450 for my first street bike. Rode til I was @ 21 or 22, sometimes as a daily commuter. Riding became transportation, and not fun. Didn't ride again til I was 45ish.
My first bike back in the saddle a 2013
3 years later...the bike had @4K miles on it when this pic taken...I was on a ride with a K1600 group...
Made the mistake of riding a buds K1600 in the twisties, and 2 months later, the Harley was gone, and this replaced it...2013 K1600GT (current)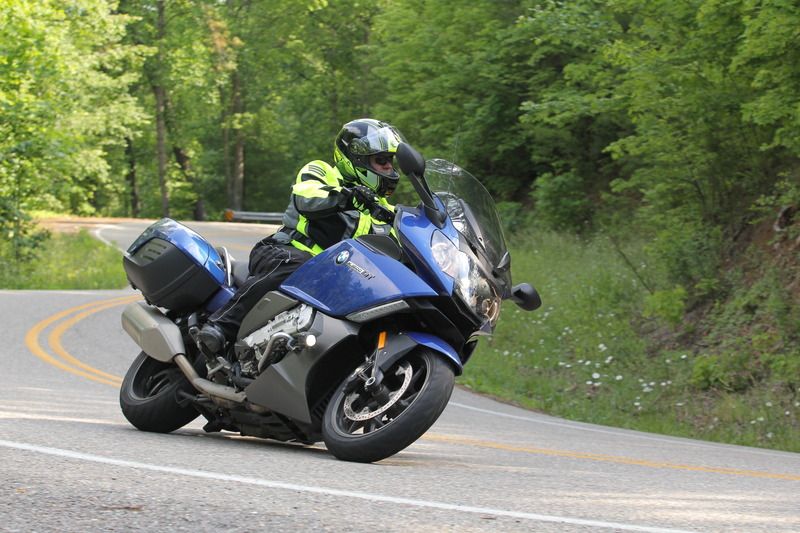 I like to go fast and ride the curves, so did the California Superbike School...level 1 and 2 last year, level 3 and 4 this past spring.
Added this last year...2016 Single R
I even "tracked" the big girl a few weeks ago...
Girlfriend likes to ride...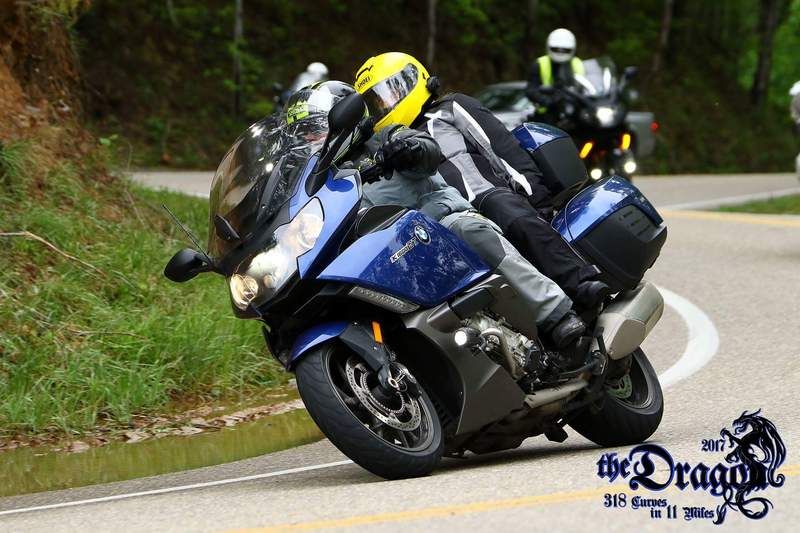 So...the single R stays for now...
Tomorrow I leave for Maggie Valley NC to ride off road/dual sport first time. I have not been in the dirt since I was a kid. Borrowed a buddy's 2008 1200GSA. Off road tires...girlfriend riding with me. We're trailering the 5.5 hours up. Only have about an hour's time on road in some twisties on this bike riding it home when I went to pick it up. I like it ok so far but front end seems to flex similar to the 1600 in the twisties...wondering if a newer bike with more adjustable suspension will be better? Since getting on the sport bikes, the K1600 feels really big...cuz it is...though it seemed like a sport bike at the time after coming off the full dresser HD. So...got a feeling...the 1600 will be traded on a 1200GSA or a Ducati Multistrada before next riding season...if it weren't for the girlfriend, I might go with a S1000XR, but don't feel like that will be sufficient for 2 up spirited twisties riding with luggage.
My buddy that loaned me the 2008 GSA has a 2015 GSA, and a Multistrada too. So, I can ride both...he started selling me on the advantages of the 1200 over the Multistrada...so I'd like to hear your thoughts.
Thanks in advance.